Gamma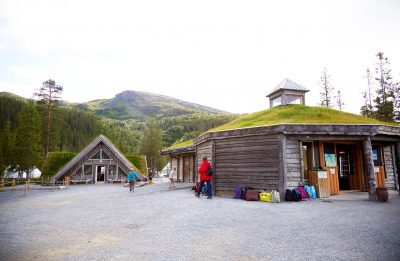 Gamma is the first thing you meet when you arrive here at Rypetoppen. In the Gamme, you will find ticket sales where you can purchase day passes – and get your harness if you have bought tickets beforehand online. We pre-sell about half of our tickets so even though we are sold out online there are still about 200 harnesses available for drop-in sale.
In our Gamme we also offer a simple selection of kiosk products and the opportunity to buy charcoal if you want to use one of our outdoor grills. After 1pm on opening days, we sell hot dogs, pizza slices, fries – as well as burgers grilled on our coal grill.
Gamma is where you check in if you have booked accommodation in either of our lavvus, bearcaves, portaledge or family cabin – just approach our staff.
On the backside of the building, you will find toilets and an outdoor sink with drinking water.
Langhuset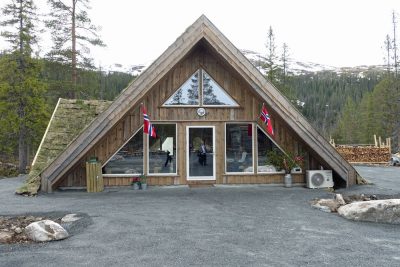 Description
Langhuset is a log house with seating for approximately 100 people and is our service building that all our visitors can use. It is located central in the main area of Rypetoppen and is a perfect gathering point for enjoying a meal. It is open 24 hours a day if there are overnight guest staying in the park.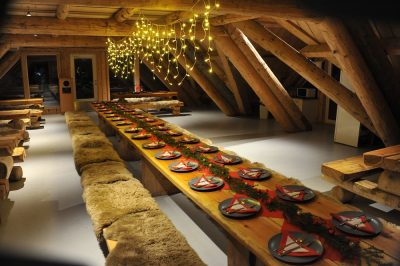 Additional features
– Tables and seating for approximately 100 people
– Heat pumps
– Toilet facilities a few meters away
– First aid kit and fire extinguisher
– Electric kettle
– Microwave oven
– Fridges and freezers
House Rules
– Quiet-time at 11pm if there are other guest staying overnight
– No smoking indoors
Price
Free public use for visitors. Please contact us if you are interested in Langhuset for an event.